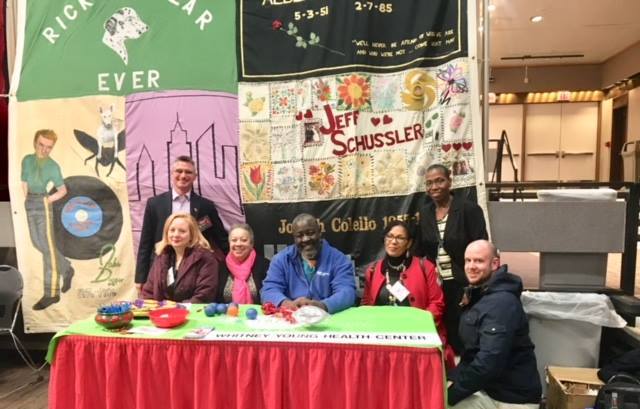 Congratulations are in order for Richard "Rik" Haldeman, PA, the Clinical Director of Whitney Young Health's HIV Program, as he was awarded the
New York State Department of Health's
Commissioner's Special Recognition Award at this year's World AIDS Day Event at the Empire State Plaza Convention Center.
Rik was given this award for his commitment, contribution and response to improve and promote the health and well-being of all New Yorkers when it comes to HIV. He assisted in engaging two physicians to join him in treating over 200 HIV patients. Patients quickly bonded with Rik due to his combination of medical expertise, compassion and tireless patient advocacy. With the establishment of Whitney Young Health PrEP Program, Rik served as the main medical provider and PrEP "Champion." Under Rik's leadership, our HIV and Hep-C testing and treatment, through our
CPTS Program
, has expanded in the community with our mobile health unit,
Whitney on Wheels
. Rik is a strong sexual health advocate and a role model for clinically sound, empathetic and non-judgmental health care.