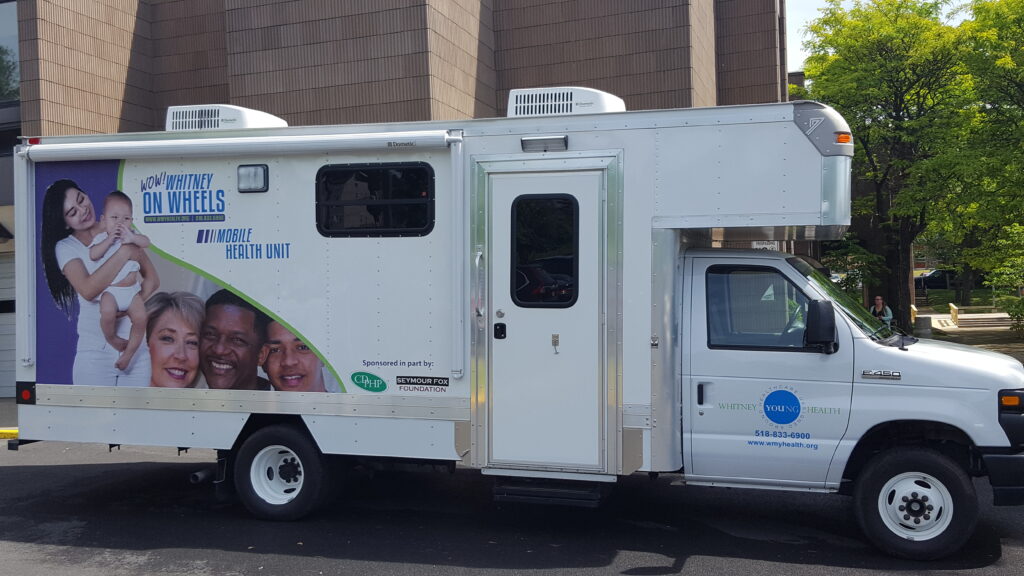 Whitney Young Health's mobile health unit, Whitney on Wheels (WOW), has expanded their reach and added three new community locations to their lineup: Menands School District, Equinox, Inc.'s Transitional Living Program and Hope 7's Community Center Food Pantry and as well as their After School Program.
Since December 2018, WOW has been providing physicals, sick visits, vaccinations, STI and HIV testing, blood draws and chronic disease management to those who are enrolled.
Whitney on Wheels' presence at the Menands School District will help out the large number of students who live in shelters and experience difficulty in accessing primary care as well as the teenagers who are a part of Equinox's Transitional Living Program. By making visits to the Hope 7 Community Center and Food Pantry in Troy, families who utilize those services will also have easy access to receiving primary care on-site.
If you are currently enrolled in any of these programs and wish to become a patient of Whitney on Wheels, please contact each organization directly by phone:
Menands School District: 
518-
465-4561
, ext. 
109
Equinox, Inc.: 
518-689-2129
Hope 7 Community Center: 
518-272-8029