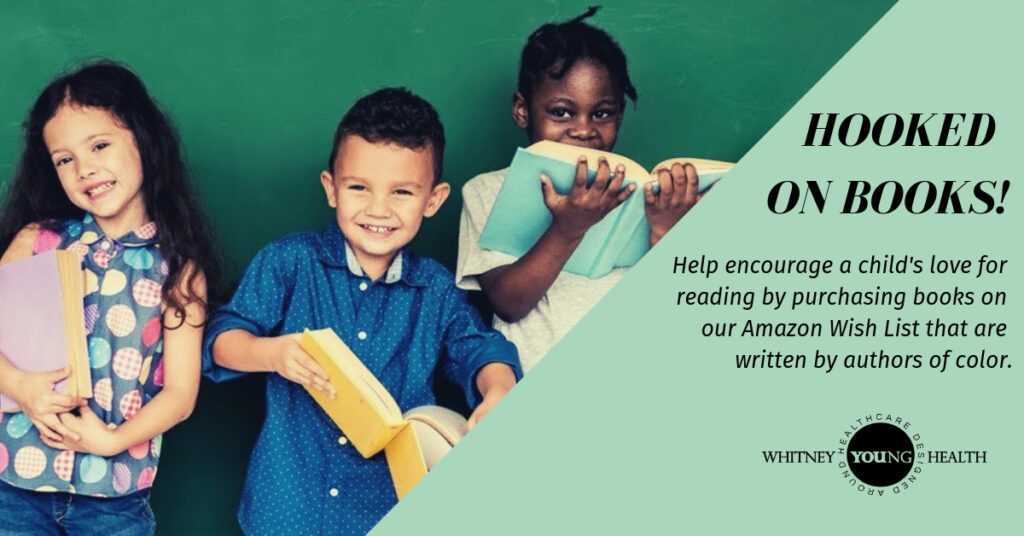 Whitney Young Health's goal is to promote literacy with our youngest patients and we need your help to stock our bookshelves with a diverse selection of books!
Help encourage a child's love for reading by purchasing books on our Amazon Wish List that are written by authors of color. These books will be given to our Pediatric patients at their well-child appointments. You can access the list here: https://amzn.to/2ZixNs3
—
Please note; however, we are not told who the gift is from unless you choose to include a 'gift note.' Please include your name as well as an email address and/or mailing address. If you do, we can send you a thank you and donation receipt. We are VERY appreciative!