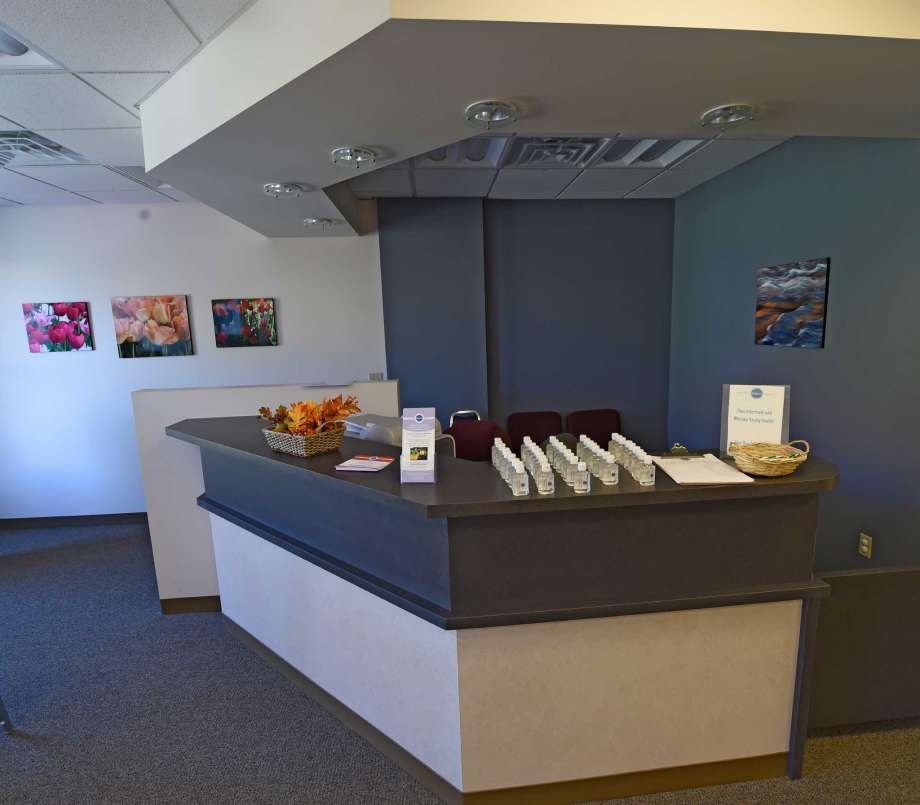 Whitney Young Health has announced the naming of its property at 10 Dewitt Street in Albany.  The Harry and Jeanette Weinberg Treatment Center was recently remodeled with funding from the Harry and Jeanette Weinberg Foundation, federal funding through the Affordable Care Act, state funding through the Department of Health and other local supporters.  
Photo by Skip Dickstein, Albany Times Union
The site, which has long housed Whitney Young Health's methadone maintenance treatment program, now also includes an intensive outpatient program for people with substance use disorder; a primary care office; and UP-BEAT, a program to engage high-risk populations in medical and behavioral health care.
Photo by Skip Dickstein, Albany Times Union
According to Whitney Young Health President and CEO David Shippee, "This facility is just one way in which Whitney Young Health is integrating behavioral health and primary care. Through our work here and in our health centers, we are identifying and addressing the full range of a patient's needs – whether they come to us initially for medical care or for assistance with mental health or substance use problems."
Steven Giordano, PhD, Mental Health Commissioner for Albany County, expounded on the importance of integrated care and its role in the future delivery of health care.  "For too long, we've been sending people all over town to address their multiple needs."
 Photo by Skip Dickstein, Albany Times Union
If you have any questions regarding treatment call our FACTS Outpatient Substance Use Program at (518) 465-9345 or our Methadone Maintenance Treatment Program (MMTP) at (518) 465-3882