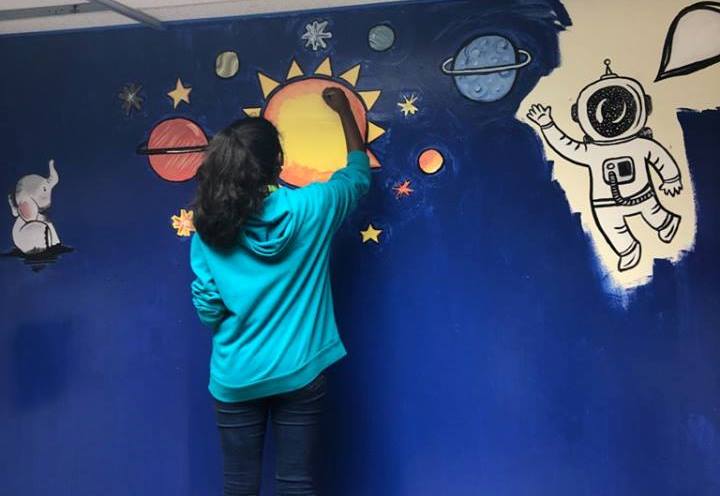 HGTV: Whitney Young Health edition!
Thank you to our volunteers, Julianna and Nyasha from Girls Inc. of the Greater Capital Region's "Eureka!" program, for helping us spruce up the Pediatric rooms at our Albany Health Center with this amazing outer space mural!
Julianna and Nyasha, who are students at Albany Academy for Girls and Loudonville Christian School, have also completed other volunteer work with WYH such as, organizing equipment and tools used our Community-Based Programs, assisting with the Summer in the City movie series at the Palace Theatre and attending outreach events with our Community Prevention & Treatment Services.
These are just some of the many volunteer opportunities we offer for people of all ages at Whitney Young Health. If you're interested in volunteering, contact our Volunteer Program Manager by phone at (518) 465-4771 ext. 4933 or by email at dwilliams@wmyhealth.org.