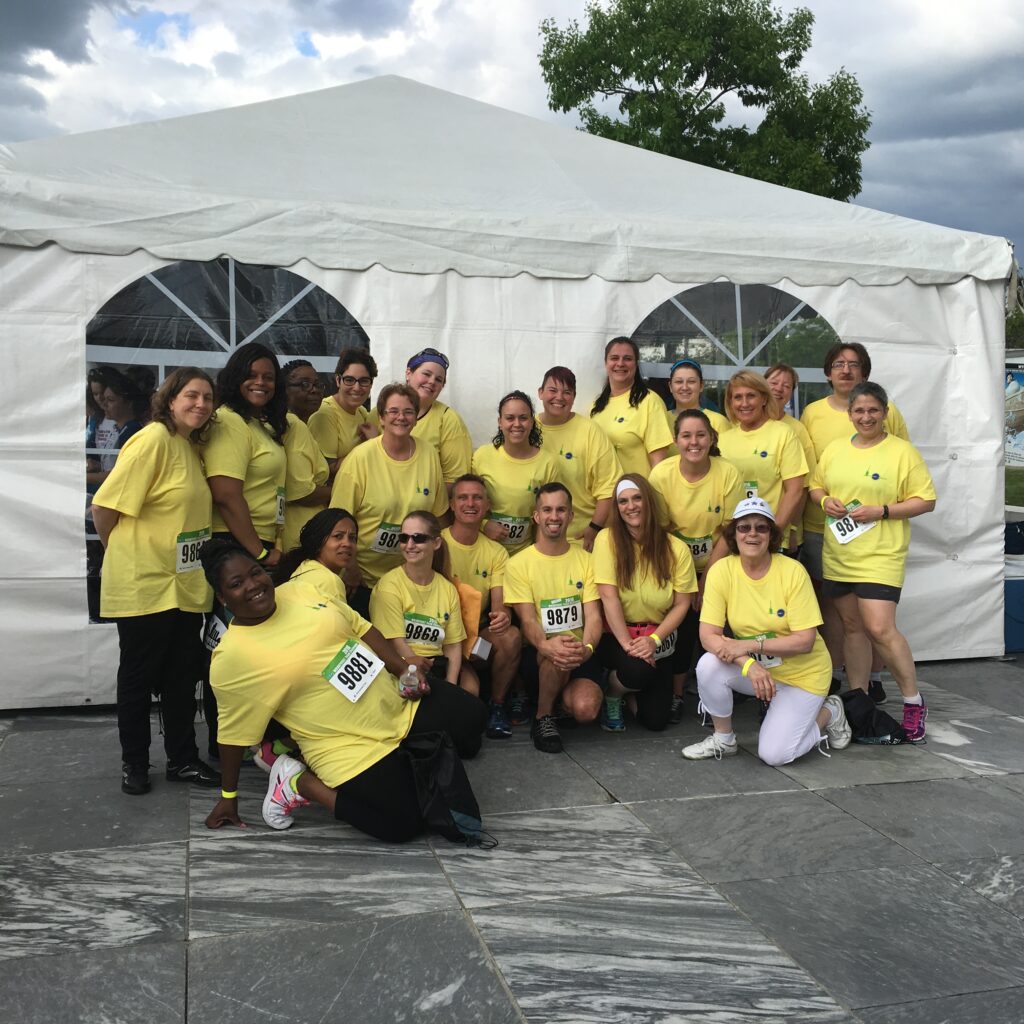 On Thursday, May 20th, 26 WYH employees successfully completed the 2016 Workforce Challenge! It was an amazing experience to go out and have some fun together as a team. Not only was it our largest group yet, it was also the first year WYH created t-shirts so we all showed off our spirit in solidarity.
We had employees representing each aspect of Whitney Young Health: 900 Lark, 920 Lark, Dewitt Street, and our Troy and Watervliet practices. From administration to the nursing staff to the behavioral health staff everyone wanted to get in on the fun run!
Special thank yous go out to our great team captain, Rik Haldeman, who not only brought everyone together for the event, but also was the first WYH team member to finish the race and placed 509th overall! Mary Beth Farmer also gets a huge thank you for not only designing our amazing shirts, but for also winning the award for "Best Use of CDPHP Logo!" You can see the unique design that was our on t-shirts below:
Having such a successful event made us proud to represent Whitney Young Health and we can't wait till next year's race, which will be bigger and better than ever! To check out more photos from the event, "Like" us on Facebook or follow us on Instagram.