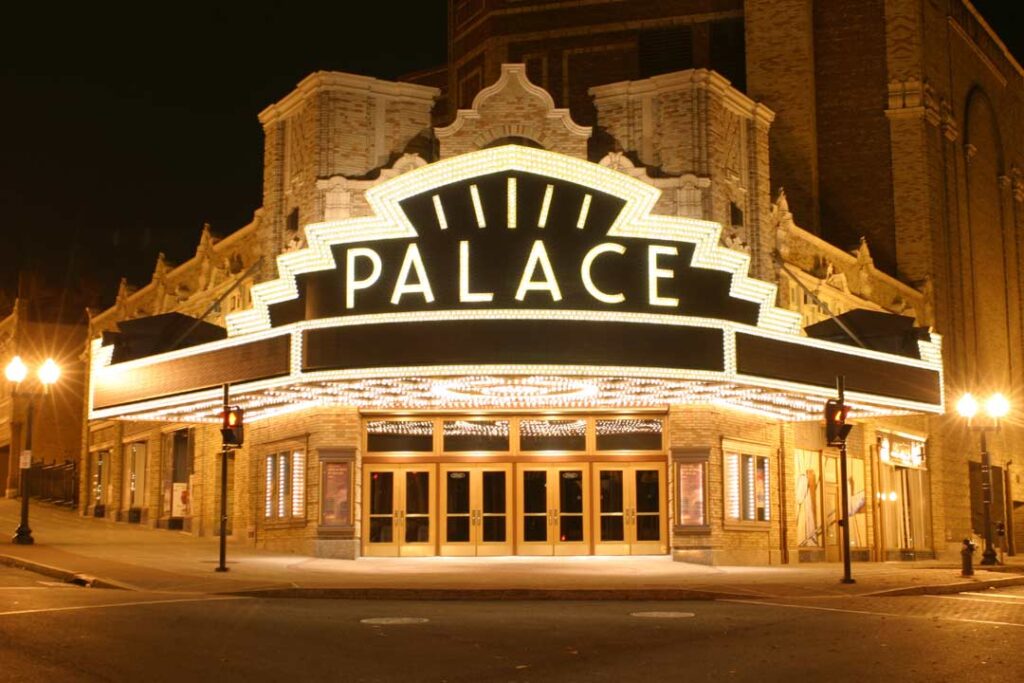 The Palace Theatre will once again host their "Summer in the City" series during July and August this summer. During this eight week period, The Palace will offer eight FREE, family-friendly movies to children and families from neighborhoods around the Palace Theatre in downtown Albany. "The movie series provides children with the opportunity to enjoy the excitement and beauty of the historic Palace Theatre, while offering fun, safe and positive opportunities to become engaged in the arts" says The Palace.
Whitney Young Health proud to be a "Community Sponsor" this summer alongside SEFCU and Albany Medical Center. Being involved this year was the utmost importance to us as the event targets the under-served families in downtown Albany, families that we work with each and every day at our Albany Health Center. 
We will be there at noon, one hour prior to the start of the movie, providing educational games for the children and families attending to engage in as well as passing out some freebies that are perfect for the summer season. The movies start at 1:00pm and free popcorn and beverages are provided to children 12 and under. For the Summer in the City finale on Tuesday, August 29th, The Palace will host an ice cream social immediately following the showing of Dreamworks' "Trolls."  The ice cream social is open to the public.
Summer "Summer in the City" Movie Schedule
*All movie showings start promptly at 1:00pm*
Tuesday, July 11th – Kung Fu Panda
Tuesday, July 18th – Lilo & Stitch 
Tuesday, July 25th – Finding Dory
Wednesday, August 2nd – Matilda
Tuesday, August 8th – Monsters, Inc. 
Tuesday, August 15th – The Jungle Book
Tuesday, August 22nd – Toy Story 3
Tuesday, August 29th – Trolls (followed by the ice cream social)