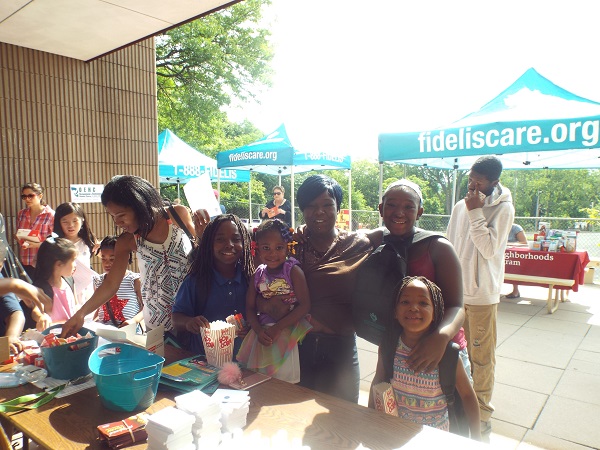 Everyone knows that the best part of the new school year is the new school supplies!
On August 26th, Whitney Young Health and Fidelis Care joined together to help the kids in the community start the new school year on the right foot by throwing a Back to School Health Fair. 
Hundreds of backpacks with school supplies like pencils, pencil cases, and binders were given out to dozens of families, with children of all ages, who attended the event. 
\
Since Whitney Young Health is all about total health and well-being, we had several organizations attend to provide assistance to those who needed it. From Emblem Health to the Independent Living Center of the Capital Region. these resources were an important part of having a successful health fair. 
Our dental department also made an appearance by passing out toothbrushes and toothpaste to both the children and their parents and stressed that healthy dental habits start at home with the parents as an example. 
The best surprise of all was the Fedelisaurus stopping by to take pictures with the kids (and some adults)! 
One of our amazing LPNs, Joan McTague, made a beautiful cake for the Back to School Health Fair!
The Albany Police Department was there promoting the safety aspect by providing all of the children with photo ID cards. Here is a photo of the Albany PD with our President & CEO, David Shippee.
Our Back to School Health Fair was a success! We hope all children, parents, teachers, and staff have a safe and happy new school year! If you want to see more photos from the day, "like" us on Facebook and check us out here.