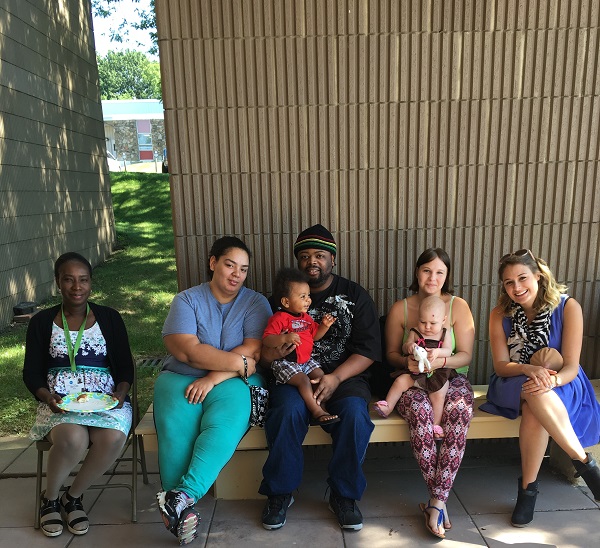 Happy World Breastfeeding Week!
From August 1st – 7th, organizations all over the world celebrate World Breastfeeding Week to encourage breastfeeding and to improve the health of babies around the world. In honor of this week of awareness and recognition, WIC decided to throw a "baby shower!" The goal of the event was to shower breastfeeding mothers and their babies with necessary supplies they need while having some fun.
 Throughout the morning and early afternoon on August 4th, young families came to the baby shower and enjoyed delicious food, fun games, and learned some breastfeeding knowledge along the way. 
 Some of our guests were testing out their breastfeeding knowledge.
For every correct answer they got, they were given a raffle ticket that went towards a potential prize!
The kids who also attended had some fun too with facepainting!
Dessert was served first! Thank you to Crisan Bakery for these fitting, yet yummy breastfeeding themed mini cupcakes!
Prize Time!
At the end of the shower, everyone who entered in a raffle ticket was in the running to win some big prizes!
The first prize was a breastfeeding pillow, a baby sling, and bouncing baby chair!
The second prize won was a very cute baby sling and some  teething rings!
Every new mother needs a baby monitor and some toys!
Another prize given out was baby bath supplies and breastfeeding essentials for mom!
Lets be real here, a baby can never have too many clothes…
The last prize won was a musical toy that will definitely get this baby dancing!
Due to all our generous donations, every family who attended was able to win a prize!
A big shout out to the ladies in WIC who put this amazing event together and made it our best baby shower to date! Every day they make a huge difference with the families who rely on WIC and we can't thank them enough!