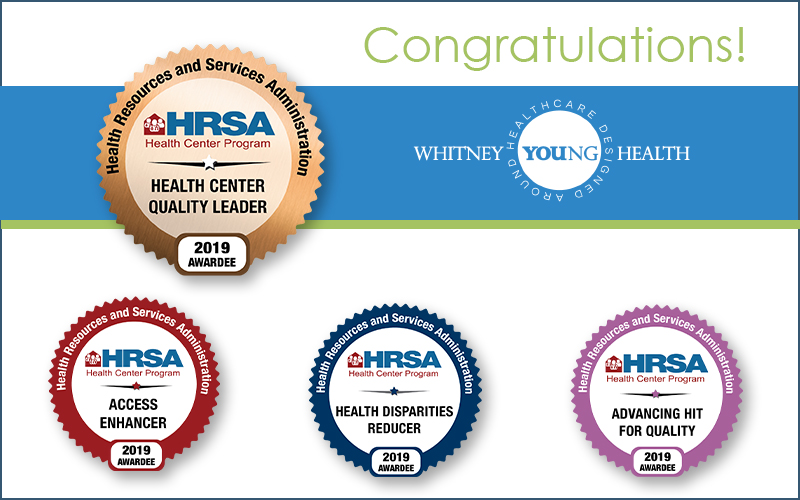 Earlier this year, the Health Resources and Services Administration (HRSA) recognized Whitney Young Health (WYH) in four categories of their Quality Improvement Awards (QIA), which honor the highest performing health centers nationwide as well as those health centers that have made significant quality improvement gains from the previous year.
Of the four awards earned by Whitney Young Health, Health Center Quality Leader, Bronze Level, is the most significant, indicating that WYH performed in the top 21-30% in best overall clinical performance among health centers nationwide.
About the other awards:
The Access Enhancer Award recognizes health centers that increased the total number of patients served and the number of patients receiving comprehensive services between 2017 and 2018.
The Health Disparities Reducer Award recognizes health centers that met or exceeded the Healthy People 2020 goals, or made at least a 10% improvement across different racial/ethnic groups between 2017 and 2018.
The Advancing Health Information Technology (HIT) for Quality Award recognizes health centers that utilized five HIT services and/or telehealth services to increase access to care and advance quality of care between 2017 and 2018.
Congratulations to all of our staff, whose skills, caring and commitment made these achievements possible!