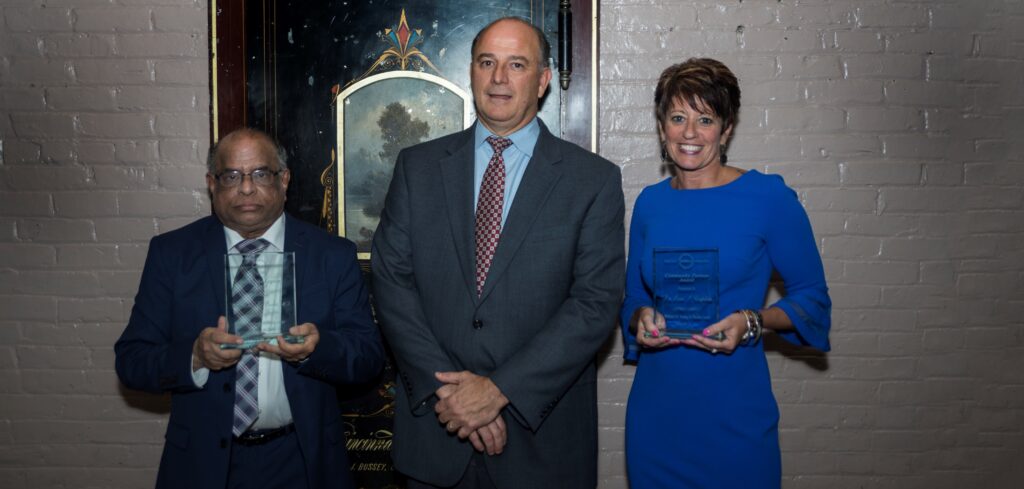 Whitney Young Health hosted its annual fundraiser on Thursday, September 20 at Revolution Hall in Troy. The Legacy Event is an annual fundraiser that celebrates healthcare change-makers in the community who help advance the health center's mission of providing quality affordable healthcare to medically under-served residents of the Capital Region.
This year's Living the Legacy Award recipient was Virinchi R. Bala, M.D., whose dedication to serving his community and caring for his patients brought him to Whitney Young Health after years of practicing medicine around the world. Focused on giving back to under-served communities, Dr. Bala joined the team nearly a decade ago as a staff physician, bringing expertise from lengthy stints in both pediatric and adult medicine.
As the Superintendent of Watervliet City Schools, Dr. Lori Caplan was the recipient of the Community Partner Award.  A staunch advocate for children, Dr. Caplan was instrumental in bringing Whitney Young Health's School Based Health Program to the Watervliet school district.
"There is no better way to acknowledge the community members and organizations who help fulfill Whitney Young Health's mission day in and day out," said President and CEO David Shippee. "There is much more work to be done, but we're clearly making a difference, especially thanks to these two dedicated individuals." 
The emcee of this year's ceremony was WAMC's  News Director, Ian Pickus. 
—
To see more photos from the Legacy Event, head on over to our Facebook page here.