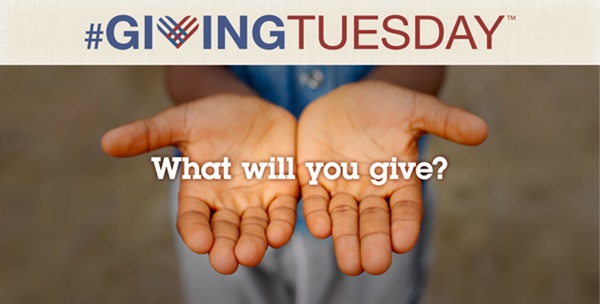 Celebrated on the Tuesday following Thanksgiving (in the U.S.) and the widely recognized shopping events Black Friday and Cyber Monday, #GivingTuesday kicks off the charitable season, when many focus on their holiday and end-of-year giving. Since its inaugural year in 2012, #GivingTuesday has become a movement that celebrates and supports giving and philanthropy with events throughout the year and a growing catalog of resources.
#GivingTuesday harnesses the potential of social media and the generosity of people around the world to bring about real change in their communities; it provides a platform for them to encourage the donation of time, resources and talents to address local challenges.
As a global movement, #GivingTuesday unites countries around the world by sharing our capacity to care for and empower one another.
Over 40,000 organizations in 71 countries have joined the #GivingTuesday movement.  Our partners consist of small businesses, nonprofits, government agencies and major corporations. Join the movement and make an impact this November 29th.
Are you ready for #GivingTuesday? You can donate $15 to Whitney Young Health in honor of launching our Mobile Health Unit in 2015. Make your contribution here.