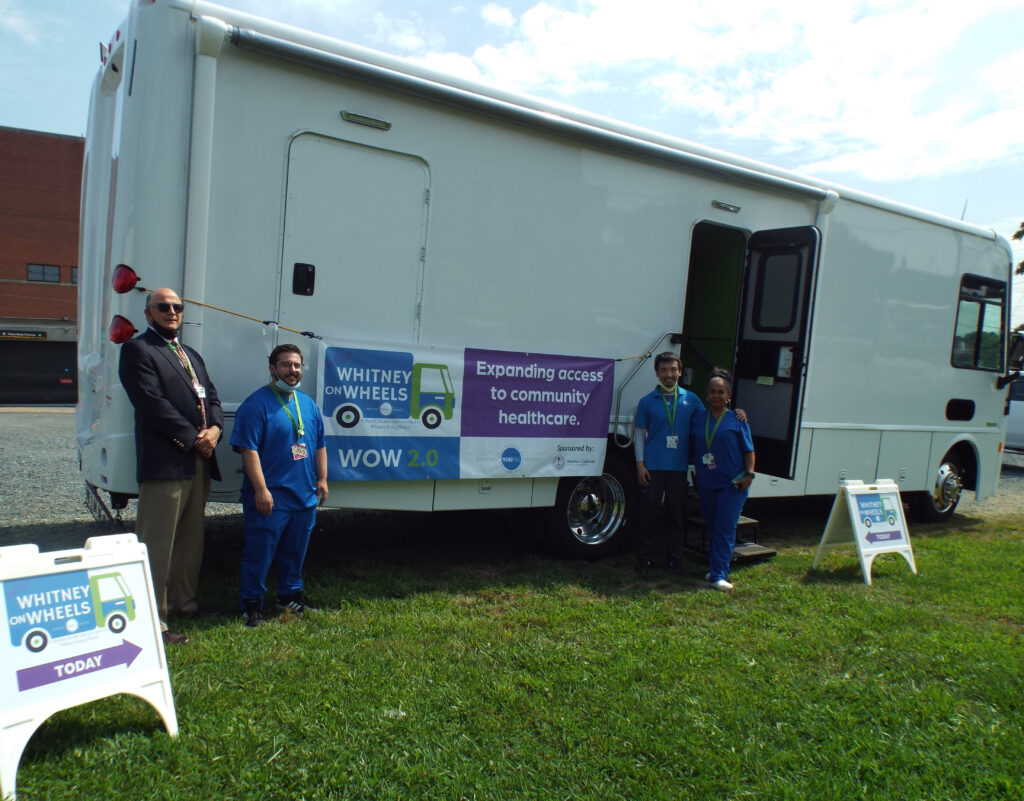 Whitney Young Health is celebrating National Health Center Week with the arrival of a new mobile health unit, Whitney on Wheels 2.0. Made possible through a grant from the Mother Cabrini Health Foundation, this larger unit joins Whitney Young Health's existing mobile health unit, expanding access to health care in the Capital Region.
Whitney on Wheels (WOW) is staffed with medical professionals and brings primary care services directly to children and adults in community setting such as schools, homeless shelters, and residential treatment programs. WOW 2.0 features two exam rooms and offers patients access to services such as physicals, sick visits, vaccinations, STI and HIV testing, mental health assessments and referrals and substance use treatment.
"We are excited to double our efforts in addressing the social determinants of health by bringing health care to medically underserved patients who experience barriers to care in traditional health care settings", said Amanda Duff, Whitney Young Health's Director of Community Based Programs. "WOW 2.0 is also handicapped accessible and will allow Whitney Young Health to reach new populations, such as those residing in senior living communities."
"We are grateful to the Mother Cabrini Health Foundation for awarding us this grant to support a second mobile health unit", said Whitney Young Health President & CEO David Shippee. "It's clear the foundation recognizes the impact our mobile health program has on improving the health of vulnerable patients in our community. The COVID-19 pandemic was a stark reminder that we need to be nimble enough to bring access to care and treatment to marginalized communities if we ever expect to achieve health equity across the population of the Capital Region. This additional mobile health unit demonstrates our commitment to that goal."
National Health Center Week is an annual celebration to raise awareness about the importance of Federally Qualified Health Centers, which are located in medically underserved communities. Nationally, community health centers provide quality, affordable health care to more than 28 million patients each year.