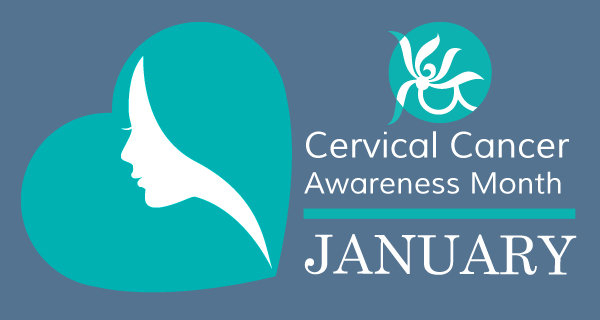 Almost 13,000 women in the United States are diagnosed with cervical cancer each year, but the disease is almost always preventable. Prevention can be done through vaccination and other appropriate screenings such as Pap and HPV tests.

What are the guidelines for detection of cervical cancer?
Beginning at age 21, women aged 21 to 29 should be having a Pap test every 3 years. HPV testing should not be used in this age group.

Beginning at age 30, a combined Pap test with an HPV test ever 5 years, also called co-testing, is the preferred method and should continue through age 65.

Women over 65 years of age with no pre-cancerous findings and who have had regular screening in the previous 10 years should stop cervical cancer screening.
Why is screening important?
Cervical cancer or abnormal cell changes can be found early.

If found early, cervical cancer is one of the most successfully treated cancers.

There are so many benefits to screening! Most cases of cervical cancer are found in women that have never had a Pap test or one that has not had it done recently.
MYTH: Once you stop having children, you can stop cervical cancer screening. Please follow guidelines from the American Cancer Society or other organization and listen to your health care team.
What kind of financial assistance is available for these preventative screenings?
The Affordable Care Act requires coverage for cervical cancer screenings, although this does not apply to health plans in place before the federal law passed.

National Breast and Cervical Cancer Early Detection Program provides both breast and cervical cancer screenings to uninsured women for free or at low cost. More information about the New York State Cancer Services Program can be found at: https://www.health.ny.gov/diseases/cancer/services/
How can I avoid HPV?
Get vaccinated! The vaccine has been proven to be safe and effective in both males and females. The Center for Disease Control recommends that children age 11-12 get the two doses of the vaccine to help prevent cancer.

Get screened! Routine screening can help prevent cervical cancer and STDs.

Practice safe sex! Make sure to use a condom and talk with your partner!
Cervical health is not just about cervical cancer but can HPV take an emotional toll on relationships.
Human papillomavirus or HPV is the most common sexually transmitted infection in the United States and several health effects can be prevented (such as cervical cancer) with the vaccines