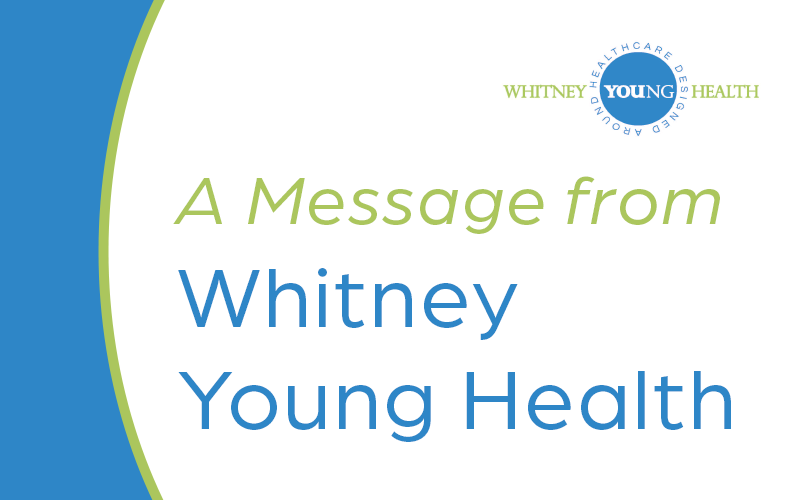 Whitney Young Health (WYH) has been rooted in the community since 1971 and is proudly named after Whitney Moore Young, Jr., a civil rights leader who worked to break down barriers of inequality for black Americans. WYH was established as part of the community health center movement (CHC), a key pillar in President Lyndon Johnson's War on Poverty's Great Society Program in the mid-60s. Designed to raise our poorest citizens, urban and rural, black and white out of poverty and provide them an opportunity at a much better life, the CHC program provided jobs in low-income communities while it began to chip away at health disparities so pervasive in low-income communities of color.
Very sadly, what's old is new.  The civil unrest over inequality in the justice system and efforts to limit voting rights to only people that look like me in the mid-60s was understandable; in light of recent deaths occurring at the hands of law enforcement across the U.S., the current frustration and outrage is very understandable.   Since the mid-60s, we have put men on the moon, created the internet to allow us to live in a virtual world and nearly eradicated certain deadly diseases around the globe, but we in so many ways are stuck in the same place we were at when I was a child in the 60s.   As It turns out, technology is easy to develop and deploy but when it comes to creating a civil discourse that gets to the core of how we, as a society, peacefully co-exist, and, more importantly, thrive in harmony with our brothers and sisters of all races, we fall flat on our faces. 
It is incumbent upon each of us to remember that we can't create healthier communities without attending to the health of the soul of the community we serve and doing our individual part to set the tone of intolerance for injustice.  I truly believe that many of us at WYH, and CHCs around the country,   have answered a call that puts us in these roles at this moment in history so that we can help others rise above the anguish and injustice and facilitate harmony in the communities we have been entrusted to care for.  In that spirit, we at WYH stand with our brothers and sisters of color and reinforce that for WYH, since our founding, black lives have mattered and will continue to matter.   We stand on the side of justice and equality for those we serve as patients and those we welcome into our WYH family every day as co-workers and colleagues.   
As we have for nearly fifty years, WYH will continue to embrace all those that seek our assistance, regardless of their race, who they love, who they worship and how little wealth they may possess. We will continue to insist that our staff and our patients respect one another and that we each do our part to carry on the legacy of the work Whitney Moore Young, Jr. did in the 70s to foster unity in communities and to recognize each person's worth as a human that was blessed with a heart, mind and soul.  In his own words, I encourage each of us to   "Support the strong, give courage to the timid, remind the indifferent, and warn the opposed."
David Shippee, CEO & President